The 2019 Volkswagen Jetta Has Everything You're Looking for
April 25 2018, Rimar Volkswagen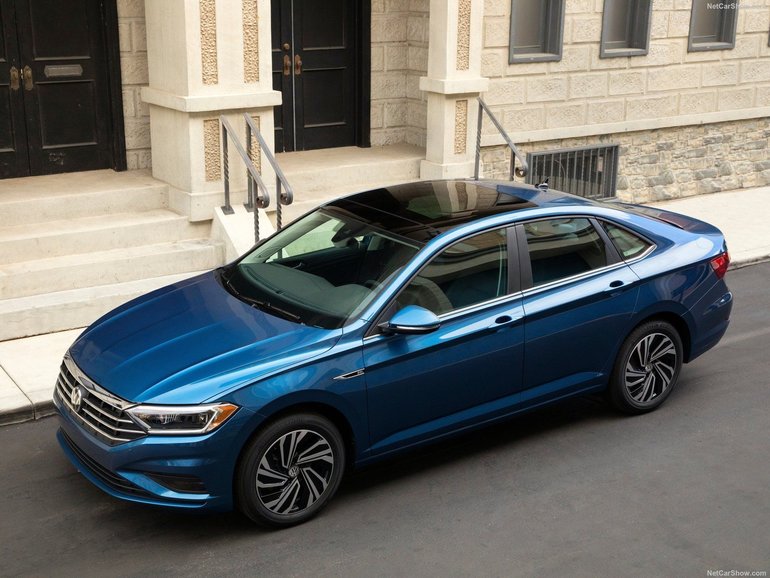 Presented at the last North American International Auto Show in Detroit, the new 2019 Volkswagen Jetta has everything you could want from a compact sedan. The Jetta has always set itself apart from its rivals with a unique, solid performance that can only be explained by its German design and engineering. Indeed, the Jetta has always been the only car of German origin in its segment, and you'll notice it as soon as you hit the road.
The new-generation Volkswagen Jetta won't be any different. It will, however, be even more spacious than the model it replaces, and will offer even more technologies.
A New Platform for the 2019 Volkswagen Jetta
The 2019 Volkswagen Jetta will be built on a new platform called MQB, which also serves as a starting point for several other new Volkswagen models. This new platform offers several advantages, starting with increased interior space. The new Jetta will therefore offer more interior space to its passengers, but also more space in the trunk.
The cockpit of the 2019 Volkswagen Jetta has also been redesigned from top to bottom and now offers a more upscale look that feels even more luxurious. It will even be possible to equip the new Jetta with the Virtual Cockpit instrument cluster, a 12.3-inch digital screen that can be configured as the driver wishes.
Under the hood, the 2019 Volkswagen Jetta will be powered by a 1.4-litre turbocharged four-cylinder engine that develops 147 horsepower and 184 lb-ft of torque. This engine can be paired with a six-speed manual or eight-speed automatic transmission. The latter will offer top performance while also improving the fuel efficiency of the new Jetta.
A host of other improvements, particularly in terms of safety, are also to be expected. Contact us today at Rimar Volkswagen to learn more about the new 2019 Volkswagen Jetta.